Silicon Investigations Semiconductor Manufacturer Logo Page




Links:

Home - About Us - IC Reverse Engineering - IC Failure Analysis - Patent Services - Vacuum Tube R&D; - Graphene Research - Design Services - Vacuum Engineering - IC Decapsulation Service - Repair Service - Reference Material - Hewlett Packard (Agilent, Keysight) Repair - Contact Us - Site Map

Silicon Investigations I.C. manufacturer logos reference. This is a partial list of semiconductor integrated circuit manufacturer's logos, as pictured on the top of the chip packages. The logos may differ from the web site logos and may change periodically, particularly with shrinking package sizes. Where there are multiple logos used, we try to list all of them here. Some variants are used as the foundry marks on the actual integrated circuit die. This information can be very useful when searching for the manufacturer of an unknown chip, particularly in the case of counterfeit chips from China and India, as the logos my look authentic, but are actually copies.

The list is updated as time permits, so newer manufacturers may not be listed yet. The semiconductor industry is constantly changing as manufacturers merge, spin off product lines to new companies, and, unfortunately, cease operations. If you don't see a logo listed, please send us an email with a jpg or gif attachment of the logo, and we will research it and add it to this page as time permits.

---
Identification of IC Manufacturer Logos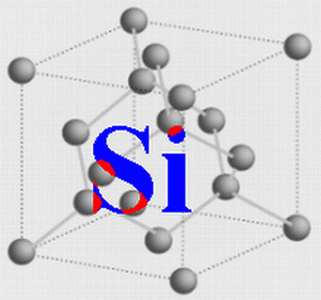 *The above logos are registered trademarks of their respective companies
Silicon Investigations is not affiliated with the semiconductor manufacturers listed here except as expressly noted otherwise. Any and all trademark rights associated with the manufacturers' names and products are owned by the respective manufacturers.
Last updated May 29, 2020
This page, and all contents, are Copyright © 2004-2019 Silicon Investigations, Ltd. Appleton, Wisconsin, USA.