Silicon Investigations HP (Agilent, Keysight) 4155A/B & 4156A/B/C Repair Service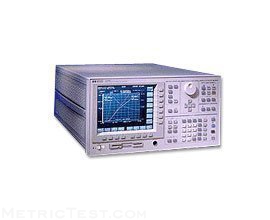 S.I. repairs the venerable Hewlett Packard (now Agilent, Keysight) 4155A/B and 4156A/B/C semiconductor parameter analyzers. These Machines are known to have power supply and floppy drive problems. In many cases we can supply exchange parts from stock.

The common failures for the power supplies are failure to turn on (machine will blink the panel lights very briefly and then nothing more until power is cycled. The other issue with the power supplies is the fan failing. Naturally, the replacement fan is hard to obtain and expensive.

For users who are looking to purchase refurbished machines, we occasionally have 4155A/B and 4156A/B/C units for sale. We also buy non working and surplus machines.

As an alternative to the 415X series, we also occasionally have refurbished 4145A and 4145B machines available for sale. They are a great value for their capabilities and can perform many of the functions of the newer 415X machines. The 4145A versions we sell for approximately $1500 and the 4145B versions sell for approximately $5500 (depending on options and cosmetic condition) with warranty. Please email us for availability. The HP 4145A /B information is located here

Reference information for the HP (Agilent, Keysight) 4155A/B HP 4156A/B/C :


HP 4155B & HP 4156B Specifications

Application notes/software reference material:

Sample Applications Programming Guide Book

Please see our shipping information page for packing and shipping of your valuable instrument: Shipping Cautions
Please call us at 920-955-3693 or email [email protected]